The Office
Insurance Accepted and Payment Plans

We gladly accept most health insurance. Individuals in need of our services who lack insurance and who are worried about the high costs charged by many other clinics need not worry. We have highly affordable rates and flexible payment plans allowing access to high-quality care for you and your family.We also provide a sliding fee scale for those in temporary financial need.

For a limited time, first time patients can receive a free spinal examination!
See the "Limited Time Coupon" link for more details.


Office Hours

Staff is available to schedule appointments and answer questions 9am-7pm Monday-Friday. Call 503-282-1114.

MONDAY - FRIDAYS: 9am-7pm, by appointment (evenings and weekends available for emergencies)


Our Philosophy

Your body has an inherent ability and desire to continually regenerate and heal itself. When you are functioning at your optimal level of health and well being, you feel energetic, pain-free, and full of life, and your body is able to deal with the stresses and traumas of life.

Only when you suffer a trauma or insult that the body cannot fix on its own, does illness or dis-ease set in. These insults or traumas may be singular events or repetitive events that accumulate. These can be physical, emotional, mental, or spiritual insults.

Wellness and illness can be described as a continuum. The spectrum spans from optimal wellness to disease. Very often, the body does not show obvious signs of disease until quite far into the disease process. Ideally, if we are sensitive, we can detect the early changes and avoid the development of a disease.

Symptoms are your body's way of telling you that something is not right and that the stresses being placed upon it are too great. If we ignore these symptoms, a disease state may set in. Furthermore, if left uncorrected, the disease may be driven deeper into your body"s tissues. When this occurs, the symptoms may change and your body may begin to create compensations. Compensations are abnormal physiologic responses that your body creates in an effort to allow you to continue functioning. These compensations typically become physiologic habits, which are difficult to identify and can create problems elsewhere in your body.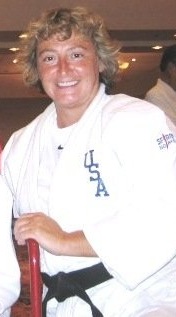 Our Goal
Our goal, as holistic physicians, is to listen to your body and work with these compensations in order to create optimal health and maintain it. Getting to the core problem and clearing from your body is the way to achieve optimal wellness. This allows your body to resume its' natural self-healing powers.

Healing is a process and may take time. The process is similar to peeling the layers on an onion where our goal is to get to the core issue or insult. A healing session typically lasts 30 minutes and we address the primary layer/s. We utilize spinal adjustments, soft tissue manipulation, exercise & rehabilitation, visualizations, and meridian (energy) therapy to clear out and balance your body.

Our clinic has a special mission. We intend to treat each patient as a unique, complex individual. Once examined by the doctor, you will be placed on a plan designed specifically for you. Your plan may include these therapies: chiropractic, cranial therapy, herbal therapies, homeopathy, emotional release technique, soft tissue manipulation or massage, meridian (energy) therapy, nutritional or diet counseling, detoxification programs, relaxation training, rehabilitation, aerobic or strengthening programs.

Theses services can be provided at our clinic in a convenient, healthy, safe space. Traditional Chinese medicine, acupuncture and massage are also available at our clinic.

We believe in serving our patients as completely as possible and welcome co- treatment opportunities with any healthcare practitioners. Our hope is to provide everything you need, to get you back on the path to optimal health, under one roof. The physical, mental and emotional needs of each patient are our priority. Come by and visit our clinic to see what we can offer you.